We Breed a Strong and Durable Racehorse With Class
The primary goal of Southern Cross Farm is to breed a strong and durable racehorse with class. The correct and robust foals that the farm consistently produces reflect the quality of care that the mare received throughout their pregnancy and the subsequent care of the foal.
Recent stake-horses bred and raised by Southern Cross Farm:
DOUBLE SECRET (Double Honor - Smart Secretary, by Bertrando)
Won the $100,000 Lightning City Stakes 5F on the Turf in 56.6 by 3 lengths over the rest of the field.

MEGACLES (Buckaroo-Merica by American Standard)
Multiple Stakes winning Stakes Placed winner of over $271,289 including GIII Holy Bull Stakes

Dovetail (Dove Hunt-Greek Code by Probable)
Beaten a nose in the Egret Stakes (5F Turf)

Max A Million (Jules-King's Sweetest by Rollicking)
3rd in the Tyro Stakes and Florida Thoroughbred Charities Stakes

Flipaway (Three Wonders - Fizzi by Rizzi)
Broke her maiden wire to wire 1 mile on the turf at Calder, 3rd in the 2006 Florida Stallion Desert Vixen Stakes.

Mr Monkey Jones (Black Mambo-Pentera by Pentelicus)
A Stakes-Placed winning first foal out of a young winning Pentelicus mare.
Broke his maiden, wire to wire at first asking handily by over 6 lengths.
2nd King Glorious Stakes,
2nd Pink Ribbon Invitational Stakes
Horses For Sale
---
SCF has more exceptional foals for 2016. They are by Drill, Gone Astray, Brethern, Two Step Salsa, Duke of Mischief, and Pollard's Vision. Purchase your next racehorse and be involved in their development.
Watch them grow up knowing they were not given steroids and growth hormones or other artificial stimulants to enhance them for sales purposes. Please contact the farm for more information.
2016 Secret Dude – B Colt
First Dude – Smart Secretary by Bertrando
1/2 brother to DOUBLE SECRET


2015 Dude's Secret – B Filly
First Dude – Smart Secretary by Bertrando
1/2 sister to DOUBLE SECRET


2015 Flitabout – B Filly
Gone Astray – Flipaway by Three Wonders
1/2 sister to winners Flipshot, Flaring and Farah


2015 Off The Mark – DB Colt
Gone Astra – Merita by Wildcat Heir
2nd foal out of Merita – 1/2 sister to Megacles

2014 Flash Man – Ch Colt SOLD
Flashstorm – Smart Secretary by Bertrando
1/2 brother to DOUBLE SECRET


2014 Salsalida – DB Filly
Two Step Salsa – Merita by Wildcat Heir
First foal out Merita – 1/2 sister to MEGACLES


2014 Iron Throne – B Colt
Imperialism – Codera by Omega Code
First foal out of Codera – Family of MEGACLES


2015 Unnamed Ch Colt SOLD
Duke of Mischief – Phaedra by Pentelicus
Phaedra - 1/2 sister to MEGACLES


2015 Unnamed B Colt SOLD
Pleasant Strike – Imperial Code by Imperialism
1/2 sister to Dovetail, Family of PERFECT DRIFT
Second foal for the mare


2013 C Flipshot SOLD
High Cotton – Flipaway by Three Wonders
Click here for E-Nicks
Exceptional foal.  Third foal out of Stakes Placed winner Flipaway


2013 C SOLD
High Cotton – La Faye by Greenwood Lake
Click here for E-Nicks
Exceptional individual, second foal out of a young Greenwood Lake mare


2013 F SOLD
Adios Charlie – Smart Secretary by Bertrando
Click here for E-Nicks
Exceptional individual out of a young Bertrando mare


2013 C SOLD
Imperialism – Icy Chris – Dispersal
Click here for E-Nicks
Exceptional individual, 1/2 brother to stake winners Icy City (Carson City) and Ice Cool Kitty (Tomorrow's Cat)


2012 F


High Cotton

- Phaedra by

Pentelicus


Click here for E-Nicks
Mare is a young winning ($97,000) 1/2 sister to MEGACLES


2012 F


Imperialism

– Smart Secretary by

Bertrando


Click here for E-Nicks
Exceptional individual out of a young Bertrando mare


2012 C SOLD


Sarava

– La Faye by

Greenwood Lake


Click here for E-Nicks
Exceptional individual and first foal out of a young Greenwood Lake mare


2011 b F - Flannel SOLD


High Cotton

- Fizzle by

Congrats


Click here for E-Nicks
First foal out of a 1/2 sister to Flipaway


2011 ch F - Sum It Up SOLD


In Summation

– Slice off the Top by

Great Above


Click here for E-Nicks
From the family of WESTERN PRIDE


2011 B F - Musical Diva


High Cotton

– Marimba by

Horse Chestnut


SOLD - $25,000.00


2011 b F - Double Secret SOLD


Double Honor

– Smart Secretary by

Bertrando


Click here for E-Nicks
Young Bertrando mare, first foals are just starting to race.


2011 db F - Flaring SOLD


Two Step Salsa

– Flipaway by

Three Wonders


Click here for E-Nicks
Second foal out of Stakes Placed winner Flipaway


2011 b F - Fazed SOLD


In Summation

- Phaedra by

Pentelicus


Click here for E-Nicks
Mare is a young winning ($97,000) 1/2 sister to MEGACLES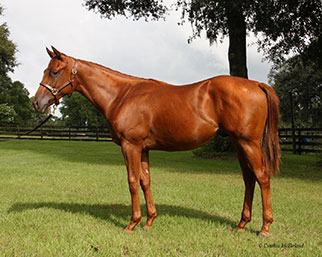 2015 OBS Select Sale
Yearling (Flash Man)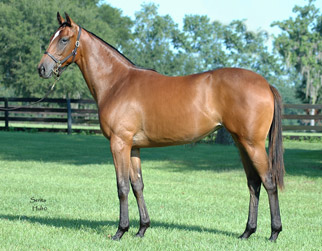 OBS Select Yearling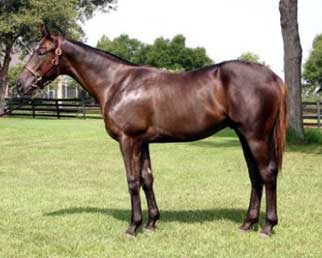 OBS Select Yearling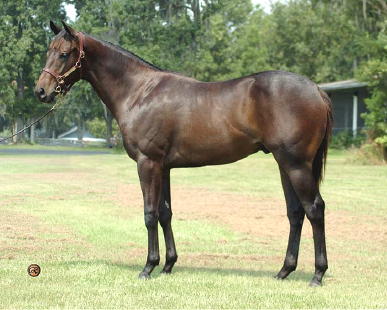 OBS Select Yearling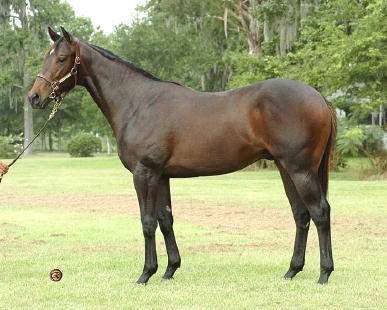 OBS Select Yearling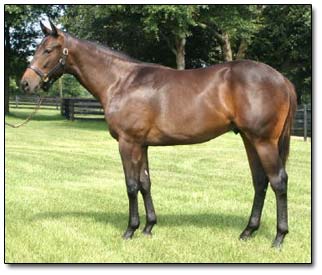 OBS Select Yearling